Contact
Pick up the phone
If you need any specific information, the easiest way is to call us.
Our office in Corsica is open from Monday to Saturday, from 9am to 12pm and from 2pm to 6pm (CET). We employ some native British staff, but even the Frenchies can answer!
call +33 495 444 967 or +44 20 3239 4967
Drop us a line!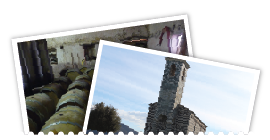 All our contacts
Borgo, Corsica, France:
Europe Active
673 avenue de Borgo
20290 Borgo
Tél. : +33 495 444 967
Fax : +33 495 333 159